New Round of Interviews for Saudi Arabia Duty Free Vacancies
---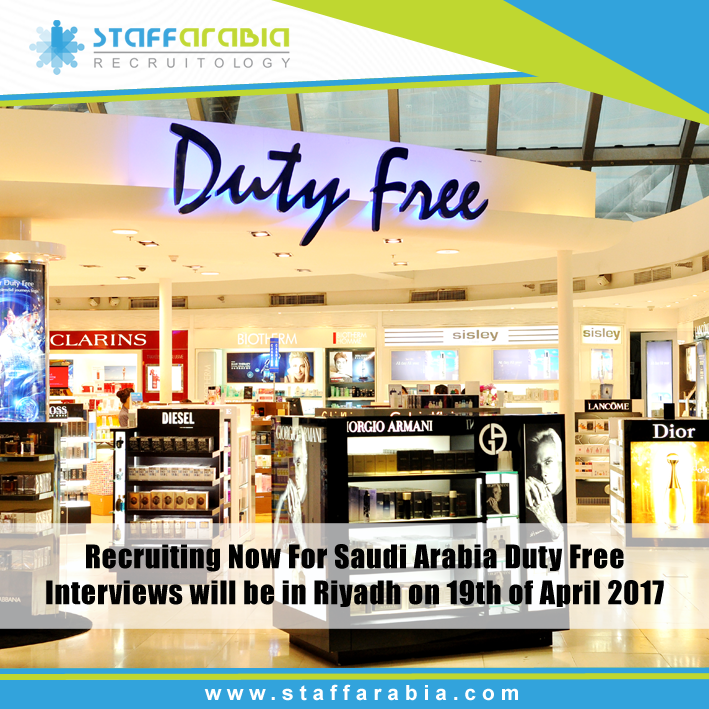 Are you searching for a new job? Are you Saudi or do live in KSA with Transferable IQAMA?
If your answer is YES, this is your chance to join Saudi Arabia's largest Duty Free.
Around 50 job openings are ready for you to join in different levels/ Interviews on Wednesday 19th of April 2017 in Riyadh
فرص عمل ممتازة في الأسواق الحرة بالسعودية / المقابلات في الرياض يوم الأربعاء 19 أبريل 2017
الفرص متاحة للسعوديين و المقيمين بالسعودية بشرط امكانية نقل الأقامة فقط
Positions Required:
- HR Manager (Saudis Only)
- Personal Assistant to CEO
- Buyers / with retail experience
- Assistant Buyers
- Stock Clerks
- Procurement Clerks
- Data entry Clerks
- Trainer
- Warehouse Staff
- Truck Drivers/ سائقين شاحنات
General Requirements:
- Saudi Nationality or Expats in KSA with Transferable IQAMA.
- Good Command of English.
- Previous experience in similar positions /industry.
- Ready to join within 2-4 weeks.
Interested candidates with previous experience in similar positions in retail environment are welcome to send their C.Vs on: cv@staffarabia.com while it is a MUST mentioning the job title in the subject line. Last date to apply is 15th of April 2017
For more information, call us on: +201000438780 (Whatsapp Available)