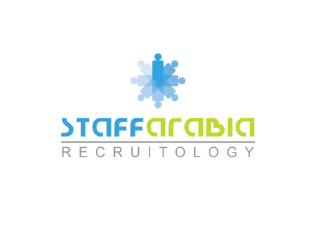 Challenging Opportunity Inviting Professionals
Staff Arabia , A Leading Recruitment, Executive Search & Outsourcing Company operating in Egypt and MENA region is looking to hire a Business Development professional to be based at its main offices located in Dukki, Cairo.
Head of Business Development
Position Profile:
A Head of Business Development works mainly to improve the organization's market position and achieve financial growth. He/she participate in defining & achieving long & short-term organizational business goals, builds key customer relationships, identifies & develop business opportunities, negotiates and closes business deals and maintains extensive knowledge of current market conditions. Actually Head of Business Development works as a senior sales/marketing position within the company. It is their job to work with the internal team, marketing staff, and other managers to increase sales opportunities and thereby maximize revenue for their organization. To achieve this, they need to find potential new customers, present to them, ultimately convert them into clients, and continue to grow business in the future. Also will help managing existing clients and ensure they stay satisfied and positive. They call on clients, often being required to make presentations on solutions and services that meet or predict their clients' future needs.
Position Role & Responsibilities:
The primary role of the Head of Business Development is to prospect for new clients by networking, cold calling, meeting ,advertising or other means of generating interest from potential clients. Plan persuasive approaches and pitches that will convince potential clients to do business with the company. Develop a rapport with new clients, and set targets and provide support that will continually improve the relationship. Also the role requires to grow and retain existing accounts by presenting new solutions, services & ties with clients. This will require a thorough knowledge of the market, the solutions/services the company provides, and of the company's competitors.
While the exact responsibilities might vary according to situation but main duties can be summarized as follows:
- Responsible for exploring & expansion in new markets as well as continued expansion among existing clients/markets.
- Building & Enhancing relationships with existing clients
- Prospect for potential new clients/markets and turn this into increased business.
- Cold call as appropriate within market or geographic area to ensure a robust pipeline of opportunities.
- Identify potential clients, and the decision makers within the client organization.
- Set up meetings/presentations with client decision makers
- Create, negotiate and closing business agreements
- Participate in pricing the solution/service.
- Handle objections by clarifying, emphasizing agreements and working through differences to a positive conclusion.
- Work with team to develop proposals that speaks to the client's needs, concerns, and objectives.
- Drive peak performance and sales success across the organization
- Presenting the company that mirrors the company identity & image.
Main Criteria Required:
Ÿ A Minimum university degree preferably in Business and/or Marketing.
Ÿ A minimum of 4-6 years of BD experience of which a min 2 years at a senior level , with a clear achievement/success record
Ÿ Business & result oriented, while Past experience in a Recruitment, Staffing & Outsourcing firms would be highly preferable and thorough
knowledge of the market is inessential.
Ÿ Demonstrate exceptional management & leadership skills, with ability to work under pressure to complete multiple tasks and meet deadlines.
Ÿ Excellent presentation & communication skills in both Arabic & English. French would be a plus
Ÿ Experience & Capability in developing relationships with clients in both Egypt & in MENA countries
Ÿ Multiple skills and capacities to contribute & communicate at the different functional levels & areas.
Ÿ Male or Female , Age group preferred 30-35 years
Ÿ Egyptian nationality.
Staff Arabia is an Equal Opportunity Employer