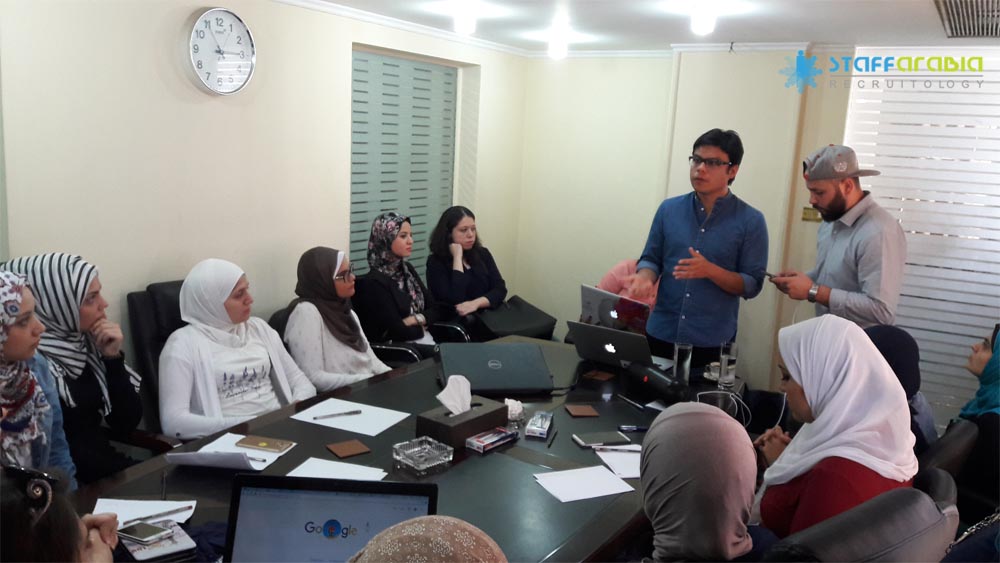 With a large number of accepted candidates; Staff Arabia started a new recruitment assignment for Instanza; a large well known American tech corporate specialized in mobile applications. The campaign will hire about 100 Female Online Broadcasters to be working on its newly released application PIXY.
Two orientation and training sessions were conduct by PIXY team for the accepted candidates in order to start their jobs this week. A third session will be held this Wednesday for the rest of applicants.
"My business trip to Egypt was very successful and such a great joy." Mario Chamorro, Vice President of Business Development.
It is worth mentioning that PIXY is a mobile application for live streaming videos, released from only 3 weeks on Play Store and App Store.
For More Information Or To Apply: 01028089688